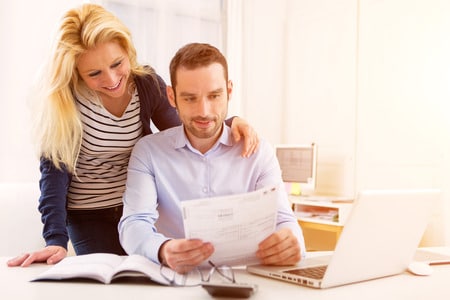 Buying a new home is an exciting process; you search different properties and finally settle for the one that meets your needs. You make an offer and the sellers accept that, perhaps after negotiation. However, you eventually discover that you have to overcome a crucial hurdle: the closing process. The closing process or escrow is the final step in the buying process. After that, you can become the official owner of your new home. In this post we'll provide an explanation of the closing process.
Steps Involved in the Home Closing Process
The home closing might take place at the office of the title company, the lender's office, or other locations. Here is what you should expect to unfold:
You will review all loan documents and sign them. Carefully read the document and make sure that each document is clearly explained and you can understand all the terms you are agreeing to. If something isn't the same as what you expect, don't sign the document and ask your lender or attorney to resolve the issue.
Funds will be distributed by your lender covering your loan amount.
You may have to create a new escrow account for paying your homeowners insurance and property taxes. These payments will be a part of your mortgage payments made every month.
Closing Paperwork
You'll be required to sign several documents before you become the official owner of your home. Three important documents you'll be signing include:
The loan promissory note is an IOU that means you promise to return the borrowed amount to the lender as per the loan terms. The dates when you'll be required to pay your monthly mortgage payments are mentioned as well as where the payments must be transferred.
Closing disclosure is the list of final charges and credits for the seller and you based on the contract terms. One copy of this document will be sent to you three days before the day of closing for review.
Signing deed of trust means that you're pledging your home as a security for the mortgage. If you aren't able to make your loan payments, the lender can foreclose on your home.
Closing Costs
Closing costs may vary depending on the lender. The house you're buying, its location and the mortgage type will determine the costs you are required to pay. Most of the closing costs are fees which third parties and the lender charge for their services. Most of the times, the buyer is required to pay the closing costs. The most common closing costs include:
Appraisal
Home inspection
Attorney fee
Tax services
Title search
Survey
Credit report
Courier
Are you planning to purchase a new home? I'm here to help you in that search. Contact me or give me a call at (941)737-6562 and we can discuss all of the options available to you.