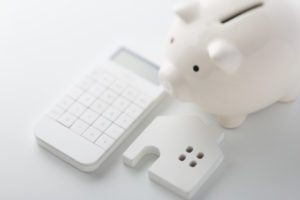 Simply put, the market value of your listing is what a buyer is willing to pay. Estimating your home's market value is an indication of what most buyers are willing to pay. This calculation considers two factors: most recent home sales in your area, and an valuation of the current real estate market. Pricing correctly is crucial when selling a home.
Estimating Your Market Value
The latest closed sales in your area provide the most relevant data when decidinghow to price a home. Later, when the lender has the home appraised, the appraiser will look at closed sales. Listing prices of homes on the local market are will be considered too, because they indicate the current pricing trend.
Of course, you want to anticipate what buyers are willing to pay. If your home has many more upgrades or fewer upgrades than most homes in the neighborhood, you'll want to take note. In this case, a strategy of trial and error is appropriate. This strategy will entail a realistic calculation of how buyers respond. Sometimes buyer responses are unrelated to the size and condition of the home. For example, in an area where most buyers have grown children, a home with the master upstairs may not sell as high.
Real Estate Market
It's important to take the state of the real estate market into consideration. Is it a seller's or a buyer's market, or (though rare) is a balanced market. An indicator of the quality of the market is the number of months of standing inventory in your market and price range. Use this formula to estimate months of inventory:
1) Count the number of home sales in your area and price range for the past year. (Example: 60 sales between $300,000 – 500,000)
2) Divide that number of sales by 12 to get the number of sales per month. (Example bove: 5 sales per month)
3) How many homes are on the market (example: 100 homes between $300,000 – 500,000)?
4) Divide this number by the number of sales per month (Example above: 100 homes selling at a rate of 5 per month = 20 months of supply).
The current inventory divided by the rate of sale gives you the number of months needed to clear the current inventory. This also provides an idea of the current state of the real estate market.
Price Per Square Foot
Dollars per square foot is used as a tool for comparing homes. Remember to use a sliding scale adjustment from larger to smaller homes. In other words, the larger the house, the lower the price per square foot for comparable properties. The reason? The core square footage of a home has a higher value than the peripheral area. The price per sq. ft. on a 1,000 sf home will be much higher than a 5,000 sf home, for similar quality homes.
Finally
If your home has been on the market for months with no offers, the price is too high. You have to decide if you really need to sell the home. If not, you could wait for the market to move closer to your price. It's a good time to take your home off the market and wait for better conditions. Buyers are suspicious of a house that has been for sale for a long time. If you need to sell, consider dropping your price until it reaches a level that attracts buyers. At the right price, you home will sell.
If you want to discuss estimating your market value, get in touch with me and we can talk about the current trend in Bradenton.