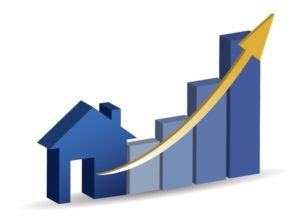 Estimating Your Market Value
How will you know if the price is correct? Second looks from buyers is the best affirmation of correct pricing. This indicates that your home appeals to buyers in your price range. There may be a few nibbles before the right buyer comes forward who's ready to act. It helps to get feedback from showings. Keep in mind that buyers and agents are often reluctant to say something negative. Therefore, you need to look at the overall results of all showings. If you're only getting lukewarm feedback, you might want to consider a price reduction.
How long should you market a home at a given price?
There's no average time frame for marketing a home at a particular price. However, you can get a sense of the market response after 8 – 10 showings which amounts to about 2 – 6 weeks for an average home in a balanced market. Reevaluating after 30 days on the market might be your best bet. At the same time, if you have an unusual or high-end home, you may need more time to evaluate the market. If you need to move the home fast, it may be too long.
What if your home does not sell in a reasonable time?
Time is another factor to consider when estimating your market value. If your home's been on the market for months with no offers, the price is set too high for comparable homes or for the current market. Do you need to sell? You'll need to increase the price. If you don't, you can wait for the market to come closer to your asking price.  In that case, it would be best to take your home off the market and wait for better conditions. Buyers are suspicious of homes that have been on the market for a long time. If you need to sell, consider a schedule for dropping your price until it reaches a level that attracts buyers. At the right price, you home will sell.
Contact me if you want to discuss estimating your market value in the Bradenton area.