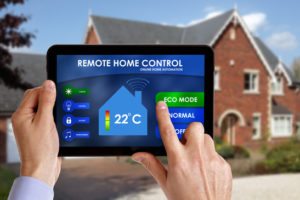 There's a lot you can do whether you've had a recent break-in or are justifiably worried about leaving your children alone. We should always be concerned with the safety of our family, and with good reason. There's a long way you can go to protecting your Parrish home.
We have to realize that nothing is completely fool proof. However, making a few changes can take you a long way in discouraging would-be robbers, which gives you peace of mind. This includes Parrish, FL homes for sale.
Protecting Your Parrish Home
Trim hedges and shrubbery away from walkways, windows, and doors. You want a path that's visible and where intruders can't hide. Install motion detector lights. The plan is to flood the area with light when you arrive home or if the sensors detect any movement.
In your front door, install a wide-angled peephole, so your family can see who is at the door before you answer it. Couple this with a quality solid wood door on a good frame with a decent lock. Spend the money in door and window braces for other possible entry points throughout your house.
Get a dog. They won't deter all robbers, but they still have the scare factor and will alert your neighbors. By all means, don't forget the "Beware of Dog" signs, which might be useful even if there's no dog. Purchase a monitored security system, as this can also be a great preventive measure. Post highly visible signs warning that the house is alarmed. Do this even if you can't afford an alarm.
It never hurts to add a "Beware of Dog" sign on Parrish, Florida homes for sale that are vacant.
More Measures to Take
Changing your schedule can deter thieves. It's scary to think of, but they may be watching to see when you're at home. Use well-placed timers in your home that turn lights on and off – giving the impression that someone is home. Place your radio or television on timers – would be thieves might think someone is at home.
Are you going away? Cancel the newspaper delivery and ask a friend to pick up your mail. Will you be away in the winter? Arrange for snow removal while you're not home. During the summer months, have someone mow your lawn if you plan to be away.
Above all, don't tell strangers about your trip out of town, but do let your neighbors know. They can keep an eye on your house. Ask them to keep on alert for any suspicious activity at your home. Arrange to keep your spare key on the neighbor's property instead of your own.
If your home is among the homes for Sale in Parrish, Florida, take extra precautions as well. There is no need to advertise that your home may be vacant.
Finally
Don't give any incentives to potential thieves: if you purchase new appliances or electronics, don't leave your boxes on the curb for all eyes to see. Tear them down.
Your valuables shouldn't be visible. Tools and mountain bikes need to be put away. It gives thieves a preview of what they might get if they break in, and tools can also be used to break into your home. So, keep your shed locked.
Safes will protect you in the event of a fire, but many locks are easily breakable and thieves might just walk away with them. You'll want a built in safe that's well hidden and locked.
If you are looking for a security company, contact me and I can let you know of some in the area.
Also, if your looking for homes for sale in Parrish, FL, please contact me. I'd be glad to help.