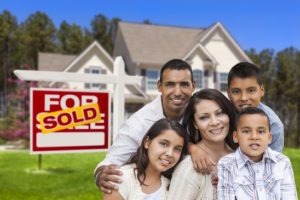 I love selling homes in the Bradenton area – helping people upsize, downsize, and relocate. At the same time, I know that they've made a decision that involves emotions and finances. How do you know if you're ready to sell?
Selling your home is a big deal, as there's a lot at stake. So you need to be ready if you want to sell your Bradenton home. I can't help a seller who isn't ready.
How To Be 100% Sure You're Ready to Sell
How do you know if you're ready to sell? Think about the following points.
1.    You're okay with the process. Strangers will be poking around you house. They'll be talking about remodeling it. It's no time to be thin skinned, and you have to throw out any emotional attachments. Will you be defensive if someone tears down a project you spent a lot of time on? You may not be ready.
2.    Flexible on the price. Of course, you need to be ready to negotiate on the market price. It gets competitive. When sellers are firm on their price, they can lose many offers and precious time. If you're firm on an unrealistic price, you may not be ready.
3.    You know where you're going. When a seller is prepared they have plans. In fact, they're likely shopping for their next house. If you don't know where you would like to live after your house sells, you might not be quite ready to move.
However, if you're iffy about any of these three points, take some time to make sure you're ready. Don't jump into anything.  You want to be 100% sure this is what you want.
When you are ready, though, I'd love to help. Get in touch with me and we can discuss selling your Bradenton home.