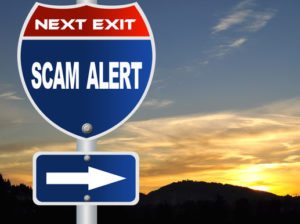 In Riverview Home Equity Scams – Part 1, we covered various types of scams and how to avoid them. In this post, we'll discuss Credit Insurance Packing and Mortgage Servicing Abuses and how to avoid home equity scams.
Home Equity Scams
Credit Insurance Packing
Credit Insurance Packing occurs when extra fees are tacked on at closing. You come to an agreement with the lender, but at closing, you see charges you didn't expect. You didn't ask for them and your lender didn't discuss these fees with you. Sadly, the lender is hoping the borrower won't notice and will just sign the loan documents.
If the borrower asks about these charges, they might even be told that the fees and charges are just standard policy. They could go as far as to discourage drawing up the loan again saying it takes days to draw up a new contract. Due to these last-minute pressure tactics, the loan may wind up costing considerably more than initially stated. Borrowers who agree to buy the insurance are paying extra for a product they may not want or need.
Mortgage Servicing Abuses
Some abuses occur after the mortgage has closed, as is the case with Mortgage Servicing Abuse. Even though the homeowner agreed with the lender to pay for items such as taxes and insurance, they get bills from the mortgagor after close of escrow. Bills for late fees arrive at their mailbox even though they made their payments on time. Or, homeowners receive a message that they have failed to maintain property insurance and the lender is purchasing insurance increasing the monthly payment.
Sometimes, legal fees are added to the amount, owing which increases the monthly payments or principal balance. The lender doesn't provide an accurate or complete account. Sometimes, the homeowner is sick and tired of these shoddy tactics and asks for a payoff so they can refinance with a more reputable lender. They're provided an inaccurate or incomplete statement which makes it almost impossible to determine what's been paid and how much is still owing.
Signing Over the Deed
Homeowners should avoid signing the deed on their properties over to the lender under any circumstances. The second "lender" may offer to help you avoid foreclosure if you will only sign over the property to them. Of course, they say this is only temporary. Once the lender has the deed, the refinancing never happens, and the lender now owns your property. He may borrow against it or even sell it to someone else. You no longer own the home and will receive nothing when the lender sells it. The lender can treat the borrower as a tenant and the mortgage payments as rent. If the "rent" payments are late, the borrower is evicted.
How To Avoid Scams
To protect against unethical lending practices, never agree to loans you can't afford to pay; sign anything before reading the fine print or letting any lender force you into signing immediately. Never allow the promise of extra cash or lower monthly payments to get in the way of good financial judgment. If it appears too good to be true, it most likely is.
Always ask if the loan is conditional on credit insurance. If it is, shop around for the best rates. Be diligent about keeping records, which include statements and cancelled checks. If you see any inaccurate charges, challenge them.
Check on references when choosing a contractor and get multiple estimates for the job. If you're financially inexperienced, consult with an accountant or attorney before signing a loan.
Just contact me, and I'd be happy to share the contact info for mortgage lenders in the area.