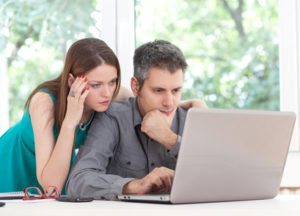 First time home buyers face difficulty understanding the process of buying a home. They also are unsure which type of loan would best suit their needs. While advice from well-meaning friends and family can be useful, buying a home is a major commitment. So, you would do will to research the home buying process before looking at homes.
Ruskin Home Buyers' Guide
An experienced real estate agent can give you advice and answer your questions about purchasing a home. You can explain in the initial meeting you would like their help in understanding the local real estate market in your area. Keep looking until you find an agent willing to discuss the home buying process with you.
You'll also want to speak with a mortgage broker or lender to get an idea of the types of mortgage products available to you. They can provide you with valuable information regarding mortgages you might qualify for.
Ask the real estate agent how to make an offer on a home you want to purchase and the specifics involved between making your offer and final acceptance of your offer. Ask about any settlement costs, how much of a down payment you'll need, and how much time is involved with the purchase of a home.
Credit Score
Have you taken a good look at your credit score, and do you understand what it means to a home purchase? Your interest rate and down payment requirements are directly related to your credit score. Inquire about what is on your credit report before looking at homes.
It's true – buying a home can be stressful. However, staying calm and making it a goal to cope with any issues that might arise will turn the experience  into an enjoyable one. It will also help you to make hard decisions easier. This is one of the most exciting events in your life. Do search so that you're prepared – it doesn't need to be more stressful because you were unprepared.
Remember, you don't have to do this alone. I've helped many first time home buyers purchase their first home. Get in touch with me and we can discuss your individual needs.